Direct connections with our community are essential to tackling Grand Challenges. To foster those connections, we host events designed to spark the imagination of what's possible for affecting change in our communities. We rally community members, researchers and students to share their energy and expertise as we work to develop solutions to our society's most pressing challenges. Together, we strive to improve our communities and world.
Spark Sessions
Spark Sessions are informal, conversational style meet ups to bring people together around a specific topic to spark new ideas and seed new collaborations. Attendees can drop-in at any time to enjoy food and drinks.
View Upcoming Spark Sessions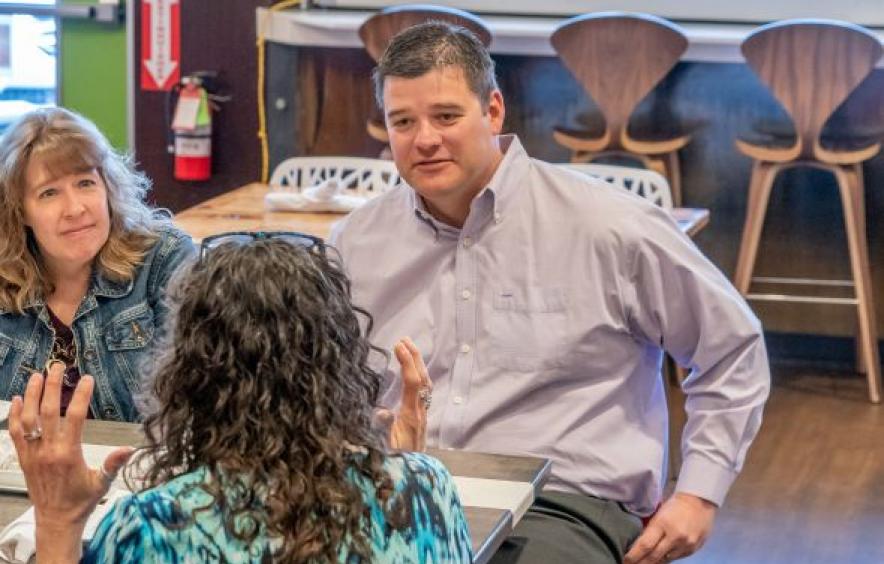 A Community Table
A Community Table is a conversation toolkit through which you can engage in structured, meaningful, solution-oriented conversations about the issues that matter most to you and your community. DU Grand Challenges (DUGC) provides the tools (sample invitations, conversation guides, facilitation training webinars, and more) that you need to host a conversation. You choose when, where, and with whom to have that conversation.
Learn More