Direct connections with our community are essential to tackling Grand Challenges. To foster those connections, we host events designed to spark the imagination of what's possible for affecting change in our communities. We rally community members, researchers and students to share their energy and expertise as we work to develop solutions to our society's most pressing challenges. Together, we strive to improve our communities and world.
Forums
DU Grand Challenges Forums bring together campus and community experts to share bold and provocative ideas that spark discussion among attendees on how the topic impacts our communities, providing fuel and inspiration for bold actions that help our communities thrive.
Learn More
Fireside Chats
Fireside Chats is a new, four-part series from DU Grand Challenges and Fireside at Five centering on "What Is Community?". This series aims to discuss topics that affect each of us in our community through engaging panels of academic experts, students, alumni, and community leaders. Each Fireside Chat focuses on a different topic with a goal of creating an environment where we listen to each other and share resources, allies, and connections. 
Fireside Chats are made possible by a generous grant from the Arthur Vining Davis Foundations.
Learn More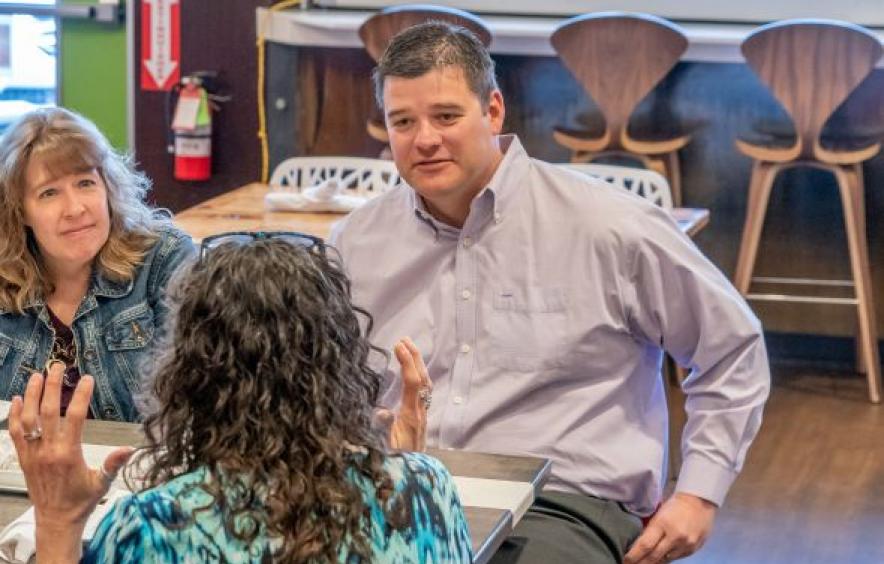 A Community Table
A Community Table is an ambitious virtual event which brings small groups together across disciplines to share aspirations and fuel change and connection in our communities.
Learn More