Direct connections with our community are essential to tackling Grand Challenges. To foster those connections, we host events designed to spark the imagination of what's possible for affecting change in our communities. We rally community members, researchers and students to share their energy and expertise as we work to develop solutions to our society's most pressing challenges. Together, we strive to improve our communities and world.
Forums
In the DU Grand Challenges Forum series, leaders in scholarship and practice give lightning talks to provide a spark for small-group discussion among participants on how the topic impacts our communities. These discussions provide the fuel for identifying bold actions that move the needle forward in addressing complex issues that affect our communities. The 2019-2020 DUGC Forum series will focus on our third issue area: Advancing Deliberation and Action for the Public Good.
Learn more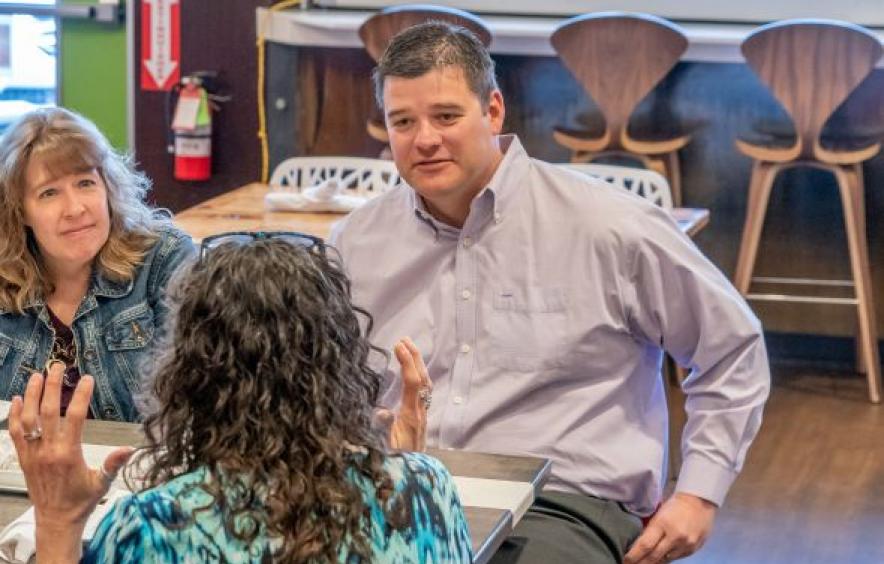 A Community Table
A Community Table is an ambitious virtual event which brings small groups together across the globe to share aspirations coming together and fueling change and connection in our communities. Conversations can take place online anytime during Spring quarter 2020.
Learn More