This is how we bring back the unity of community.
A Community Table is a conversation toolkit through which you can engage in structured, meaningful, solution-oriented conversations about the issues that matter most to you and your community. DU Grand Challenges (DUGC) provides the tools (sample invitations, conversation guides, facilitation training webinars, and more) that you need to host a conversation. You choose when, where, and with whom to have that conversation. To make A Community Table fully accessible, all materials are online, free, and available to download anytime.
What's the goal of A Community Table? 
Foster rich civic dialogue
Build community capacity to solve public problems
Identify opportunities to partner with you to tackle grand challenges.
We look forward to hearing your voice about issues that matter to you and how you think DU and the community can collaborate to address them. We will use the information to continue to inform our efforts and planning for the coming academic year.
A Community Table is modeled after The Chicago Community Trust's On The Table event. We offer our sincere thanks to the Trust for their encouragement and support for replicating their model. 
And yet the dawn is ours
before we knew it
Somehow we do it Amanda Gorman, America's first-ever youth poet laureate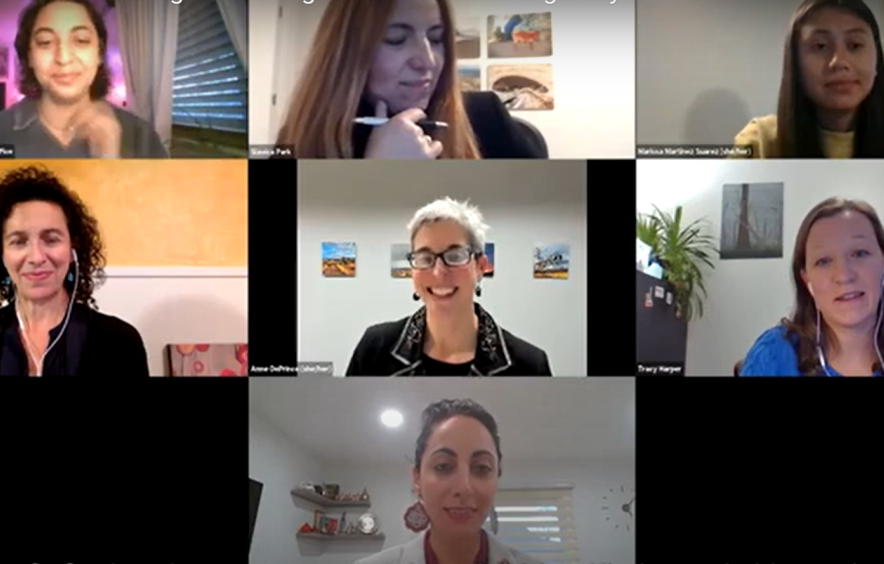 A Community Table in Action
In the 2021-2022 academic year, the Community Table toolkit was used to structure Fireside Chats and Forums to engage participants in civic dialogues on a series of topics centered around "What is Community?" ranging from Green Justice to Healing Past Incarceration. 
View Fireside Chats & Forums
Host A Community Table Conversation
Hosts organize a conversation for a group of people which can be held in-person, virtually, or in a hybrid format. Groups between 5 and 10 people work best. 
Hosts are responsible for:
Registering your conversations
Picking a date, time, and where to meet
Inviting guests (whoever you want!) and communicating when and how you'll meet
Reviewing the Table Host Guide and watching the facilitation webinars
Facilitating your conversation 
Encouraging participant to complete the post-survey
Completing your host survey
We also ask that you encourage participants to host their own conversations. Let's keep building our communities!
Host Resources
A huge shout out to our friends in DU DialogUes and Inclusion & Equity Education for collaborating with us to create these A Community Table materials. We so value and appreciate you sharing your time, energy, and wisdom with us. All things are better when we work together