Calling all undergraduate students!! We are currently accepting applications for the DUGC Student Scholars program! Click here to access the application. 
---
Do you want to be a part of the solution to the world's most complex problems, but you're not sure where you fit? Do you wonder how your academic learning is preparing you to create change? 
DU Grand Challenges (DUGC) might be just the initiative for you!
DUGC brings students, faculty, staff, and community members together to tackle the world's most complex public problems. Together, we work toward the vision that everyone in our communities has what they need to live, work, and participate to their fullest ability.
Undergraduate students can get involved in DUGC as Student Scholars.
As a Student Scholar, you can build a unique path to social change work that reflects your passions and interests. Apply now!
---
Who Are DUGC Student Scholars?
DUGC Student Scholars are undergraduate students who want to learn more about the social justice issues that matter to them, how to apply their academic learning to those issues, and concrete skills and tools for making change in partnership with communities. They work with faculty and graduate student mentors as well as their peers to create and implement personal social justice action plans and document their journey through a critical reflection ePortfolio.
Over the course of your time as a DUGC Student Scholar, your mentors will help you integrate your academic experiences, personal interests, and community-engaged work through critical reflection. Through this process, you will learn more about yourself, your communities, and how you can work together to make positive social change.
Become a Scholar!
The DUGC Student Scholars application is now open. Apply now!
If you'd like to chat with a DU Grand Challenges staff member about Student Scholars or other opportunities, please drop us a line at DU.GrandChallenges@du.edu. 
---
Note: All CCESL programs, including this one, undergo an antiracist, anti-oppression review at least annually. This year, changes were made to program materials and applications based on that review.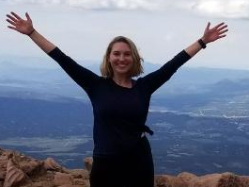 Kelly Bonk
Kelly is a fourth year student majoring in Biology and minoring in Spanish.
Kelly's Portfolio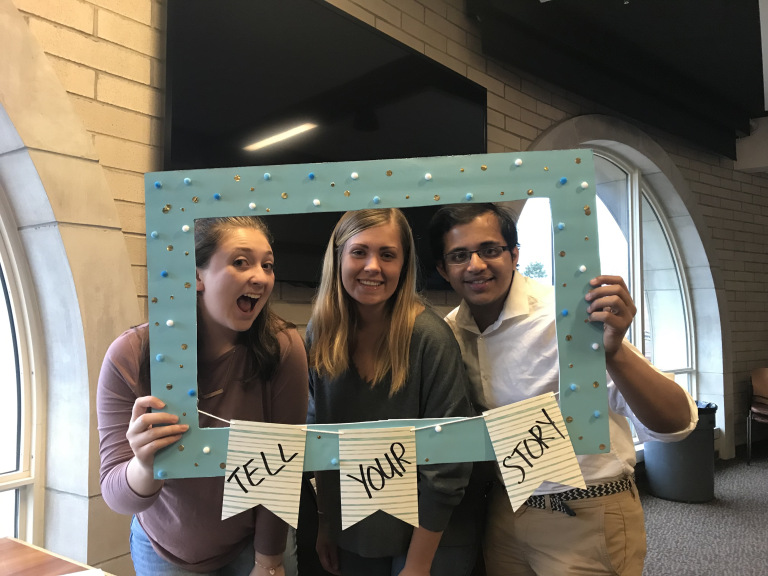 Maddie Heiken
Maddie is a third year student majoring in Theater and with a double minor in Leadership Studies and Gender and Women's Studies.
Madalyne's Portfolio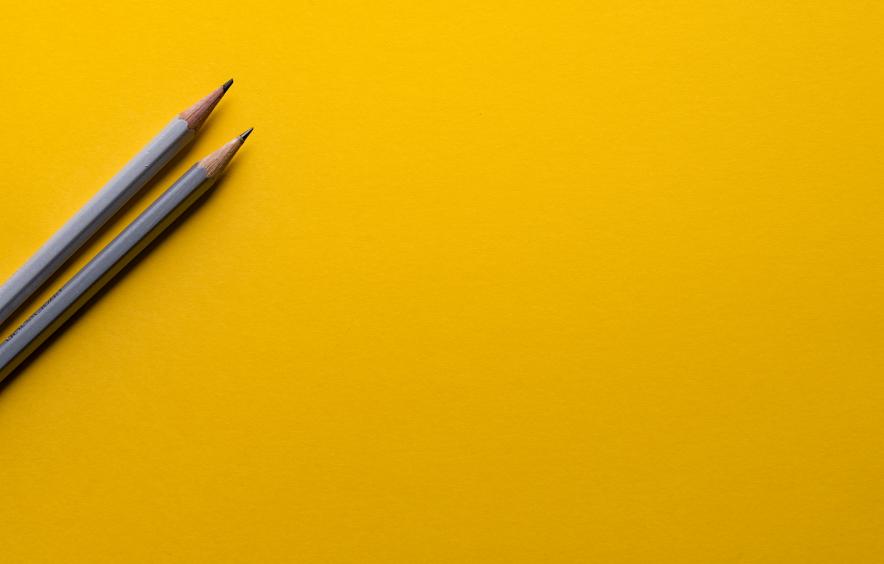 In their words...
Check out what past DU Grand Challenges Student Scholars had to say about the program.
My experience working with [DU Grand Challenges Student Scholars] has led me to think about issues at both a systemwide level and personal one. This is different from previous iterations of my thinking because I have been forced to think through lenses other than my own. Discussions at forums and other community events have allowed me to put faces to experiences, seeing an issue through someone else's story. My research has also allowed me to look at system wide changes and problems outside of my own personal stake. Third year student, Political Science & Public Policy
Through reflection on my role in contributing to the public good, I am much more able to articulate what the public good means to me and how I can apply it to my field of study. I am very interested in public health and the social determinants of health, and through this program I came to better understand where I fit within that field. Second year student, Biology
The DUGC Student Scholars project is supported by funding from the Arthur Vining Davis Foundations, whose core belief is that "an educated society strengthens democracy through principled, thoughtful and compassionate leadership."